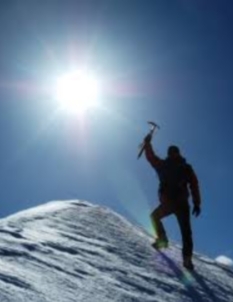 More than anything, though, a company has to corners and act on what it learns in communicate with its custom that communication. This primary need involves all of a company's capabilities: operational efficiency and data gathering, reflexive reach and coordination, and strategic planning and execution. © Bill Gates
Who we are
SIA Sintegra company was founded and incorporated on July 8, 1999. A day later, the organization signed an agreement with UAB "Navision Software Baltic" on the establishment of Navision Solution Centre in the Latvian territory. In accordance with the contract "SIA Sintegra" meets all the requirements to operate as a Microsoft Certified Business Solutions Partner.
For more than 21 years of experience in implementing IT solutions automate business processes, we have successfully completed many projects and gained valuable experience and knowledge of specifics of different industries. This allowed us to go further and create ready-made solutions that meet the needs of specific industries ranging from ending the production of prescription to retail.
The world and technology keep moving forward. We do not lag behind, and often even anticipate trends, creating innovative solutions for current and potential customers' requirements. By working closely with international partners we adopt best practices that have been proven over the years.
We speak your language
Our goal is not to sell a product or service to a customer. SIA Sintegra provides a solid foundation for a stable business partnership which is based on the desire to resolve current and potential customer issues by implementing the best business management system.
Introducing the IT product or solution, we carefully plan the presentation and analyze who is the target audience. It is important for us that the presentation answers your questions, deals with your interests and is not simply a list of technical terms. For us, every question is important and relevant. At the meetings, we try to listen to you rather than to talk ourselves.
Using developed by Microsoft and a proven by numerous projects Sure Step methodology, we ensure efficient and orderly implementation of IT systems on businesses of any size and any industry.
---
Our team
The company SIA Sintegra does not treat new projects as experiments – projects are introduced by the highest class professionals with more than 5 year experience in implementation of appropriate systems. For the customer this means an absolute certainty that the project will be evaluated on the exact timing and amounts of investments.
We are proud that the core of our team consists of staff who have been working in SIA Sintegra since its foundation. Their value is not only the cumulative experience in developing and implementing IT solutions for over 40 years, but also excellent teamwork and mutual understanding.
All our experts have official Microsoft certificates, proving their high level of competence in relevant areas. Moreover, working closely with major IT developers in Europe and the CIS, we are ready to actively engage them to create innovative solutions.
Our achievements
Everything we do, we strive to make perfect. Our prerogative is quality, not quantity. SIA Sintegra's portfolio represents more than 40 successfully completed projects. After the project completion most of our clients prefer to continue business relationship with us, extending the service contract from year to year. This proves the
ir trust and appreciation of our professionalism.
We can be proud of our specific developments in the field of prescription production, personnel management, supply chain management and many others. All these solutions are complete products, not features. Many of our developed modules were officially registered by Microsoft and now have the status of certified add-ons.
Better than anyone our clients can tell about our achievements. If you are interested in a particular customer or solution, we are ready to organize the presentation of a living system actually running in the enterprise.